Need a honest plumber? Well you found us. Call Fluid Plumbing today
We Can Handle All Your Plumbing Needs
We are skilled plumbers and hot water heater experts that have the knowledge, training and experience necessary to provide service for any types of water heaters. We will come out and inspect your water heater and let you know whether it requires maintenance, repairs, or needs a replacement.
As a licensed plumber, we can upgrade your old, outdated hot water heating system with a brand new, top of the line energy efficient hot water heater or provide other options such as tankless.
When there is a problem and your unit isn't working properly we will work hard to solve any problem you may have and get you back up and running as soon as possible.
A Standard water heater (natural gas, liquid propane, or electric) has an average lifespan of 10 to 15 years. If you are experiencing any of the following issues it may be a sign you need our immediate assistance. We work hard and have built a reputation for fast dependable service and treating our customers the way we'd like to be treated.
Lack of Hot Water
Noisy Water Heater
Leaking Water Heater
Heavy Corrosion
Rusty Colored Water
Pilot Light Goes Out
We are always  happy to come out and provide a free estimate.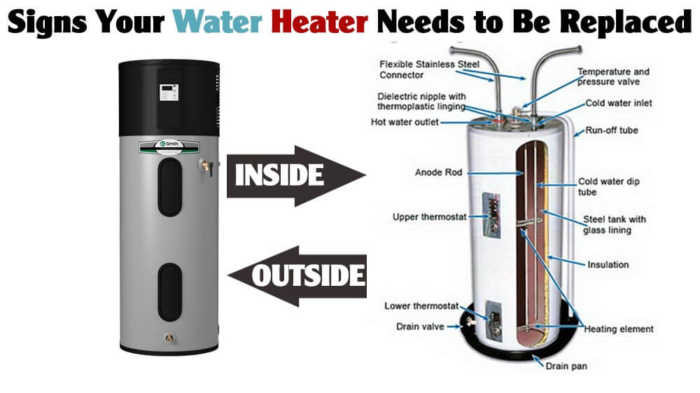 What People Say About Fluid Plumbing
Katie has been doing all of my plumbing and did a pipe replacement job that was big. I would completely recommend her to others, which I have done and they thank me afterwards.
Great service from Katie. She helped out our emergency water main valve replacement and gave us some good advice on a couple of other plumbing issues. Katie will be our first call for any further plumbing issues.
If you want an excellent plumber, I highly recommend Katie. Her work ethics are impeccable, and her pricing is very fair. She is up front and honest, which to me is as important as being a quality plumber.